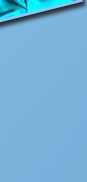 Silk painting is a direct paint-on method. Dyes are applied to silk fabrics using an exciting array of watercolor techniques.

The brilliant translucent liquid colors merge to become an integral part of the fabric, which always remains soft to the touch. Silk painting is not static. Movement and fluidity are the hallmark of this art form.As the hand of the artist delicately guides the flow of the liquid, the colors glide through the silk and generate delight and excitement.

19-22.06.2007 Art in Action
The best in visual arts.
Demonstrations and
exhibitions. Read more
11.10.2007 Ian will be 42,
if the meaning of life is not
clear to him now - he might
as well forget it! Read more
22.04.2007 Hannah`s
confirmation. This really is the event of the year.
Read more

My gallery shows examples of my work: My work is generally based on natural form, floral studies, invertebrates, shells etc.
The final pieces become pictures,
scarves, waistcoats, jackets,
etui boxes and heavier silk
upholstery. Click here